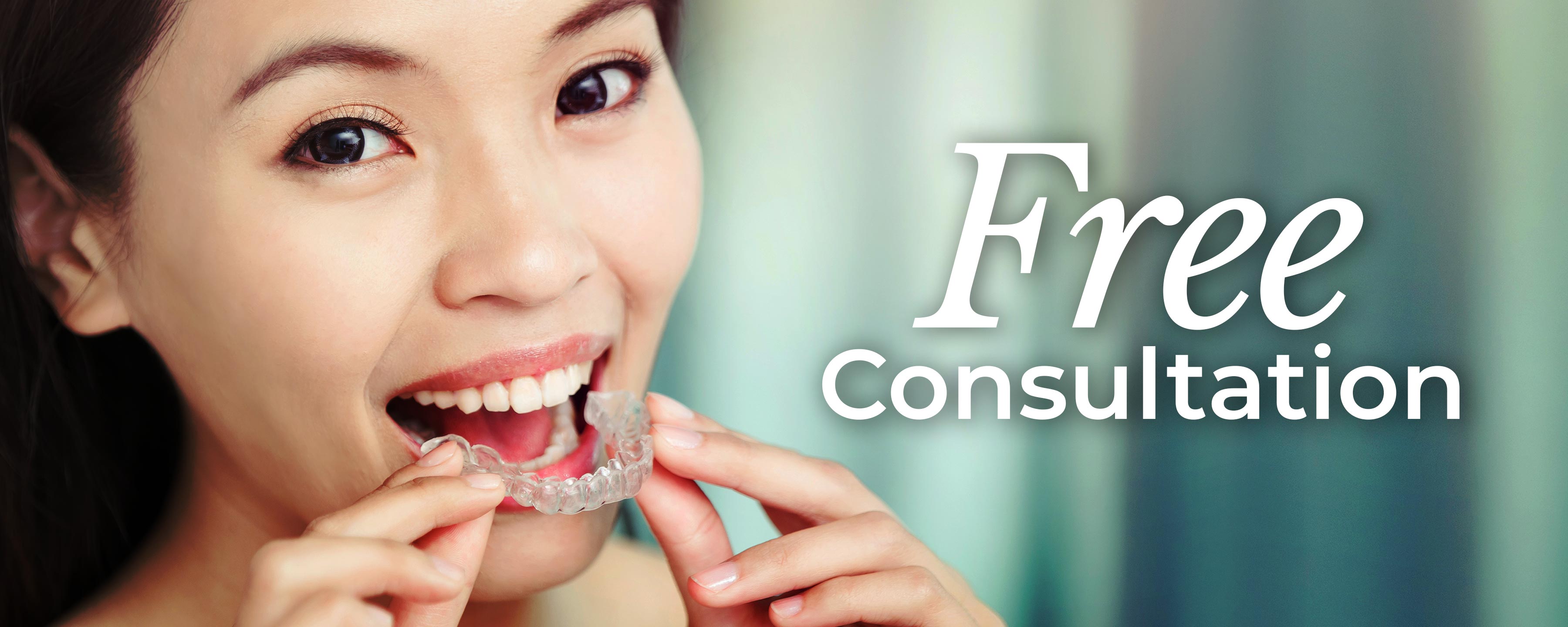 Free Invisalign® Consultation*
CareCredit
CareCredit is a healthcare credit card designed for your health and wellness needs. Pay for the costs of many treatments and procedures through convenient monthly payments.
Our patients leave smiling


Dr. Taheri is polite, pleasant and very professional His staff is very friendly and welcoming, The Best dental office in Manassas. I absolutely recommend Dr. Taheri

Floribel V.



I called first thing in the morning with a problem and got an appointment 3 hours later. Kat was a fantastic receptionist and the entire staff was friendly and professional. Thanks for the help.

Stephen S.



I've been frequenting Dr. Taheri for quite few years now. He is by far the best dentist I've ever visited. He very kind and gentle, as well as patient. He knows me by name, even without looking at the chart. I am very pleased with the services provided, would definitely recommend.

Tristan T.



When I visited my former dentist, I always required nitrious oxide (even for a cleaning) due to my tooth sensitivity. Dr. Tahiri and his hygienist Nina are so gentle that I haven't needed the drug since switching to this practice. Even a root canal and a tooth extraction have been done with only local anesthesia! They are knowledgeable, compassionate, and able to take care of a wide range of den…

Jan B.



Dr. Taheri is the best Dentist in this area. After my first visit to the Woodbridge, VA office, I knew he would be my Dentist as long as I live in the area. The determining factor was the way he extracted a tooth. Honestly, I did not know the tooth had been removed. During numerous additional visits, I noticed how kind he was to the elder and those without dental insurance. This a doctor that real…

Anthony B.



Friendly, efficient, caring dental support

Linda K.



I have been a patient with Dr. Taheri for over 5 years and their staff is very friendly and professional. They always remember my name when I walk in and very personable. I would reccomend any of Dr. Taheri offices if you are looking for a great dentist with a great support staff!!!

Steven B.



Can't say enough about Dr. Taheri and his staff. They are the epitome of what a dental office should be like. Thanks

David G.



I have been a patient there for over 10 years and am extremely pleased with their service. Just last Sunday I chipped my tooth and so I called them from work first thing Monday morning and they were able to get me in the same day. Not only that but just yesterday, less than the original two to three week time period for a crown to be made, my crown was in and was able to see me on the same day. Am…

Kerry T.



I feel very fortunate to have found this dental office. Upon meeting Dr. Le and Nina, I explained that I suffered from anxiety and have avoided visiting dentists in the past because of it. Dr. Le took the time out of her day to make me feel comfortable and at home. They are honest, polite, genuine and funny! Dr. Le even saved me from having to have a root canal. Very professional and polite front…

Gabrielle S.



Absolutely the best Dentist ever. Very patient, kind, and takes his time to answer all questions. Highly recommend.

Mike W.



I've been a patient of Dr. Taheri for 17 years. He is CONSISTENTLY so calm, gentle, offers the best and most accommodating patient care. When I moved out the area I went to another dentist who had a more convenient location and now have come back to Dr. Taheri, because him and his whole practice are professional and take great care of my teeth.

Tiffany W.



I was recently in Dr. Taheri's Manassas to have a crown placed on a tooth. i am a special needs person when it comes to dentistry. As a former trauma patient, there is limited access to my oral cavity because scar tissue constricts my mouth. Dr. Taheri and his staff are amazing in the way they handle my health issues. They work to provide excellent care, a relaxing environment, and wonderful sta…

D B.



I went to DR.Taheri for a deep gum cleaning and was very scared. I have a fear of needles and was very anxious. Dr. Taheri and his staff made me feel so at ease that I was able to get the four needle injections and feel great. He was very patient as I was nervous. He has excellent bedside manners and made me feel at ease. My gums were red and now looks great. I can't believe I put it off for thi…

Behnaz T.



Dr. Taheri is the best and the office staff is always friendly and helpful. Going to the dentist is a more pleasant experience when going to Dr. Taheri's office.

Denise D.



Thank you! These are fantastic people. The desk was friendly and welcoming. My nephew is handicapped and the dentist and her assistant were so patient and kind to him. They really made both of comfortable. I asked if he would go back there. It was a yes. Yes from me too! I would recommend this office to anyone I know friends and family. Keep up the good work. Thank you guys again

Julia H.



My Dental Hygienist (Autumn) was great, very personable and perky for a 7 a.m. appointment. I felt comfortable with her and she was very knowledgable. Dr. Taheri was quick with diagnosing, great with patient education and answering all my questions. I have been to the same dentist since I was a baby and recently moved out of the area. I was nervous about finding a new dentist, but the Taheri Denta…

Jacquelyn R.



A co-worker recommended me to this office and I am very pleased. The office staff is exceptional. Very pleasant and helpful on the phone and in person. I was very nervous my first visit, but Dr. Taheri made me feel very comfortable. He is very kind and willing to listen. I am actually looking forward to having my dental work done.

Mary H.



My family of four has been coming here for more than ten years, every six months for routine cleanings and check-ups and everything from implants to deep cleanings. This is an amazing group of professionals, from the dentists and technicians to the administrative staff. In every visit I have felt that we have been treated as valued clients.

Debra B.



I have been a patient of this group for many years. They are friendly, supportive and always have a smile. They recognize you and greet you when you come in. I have had several crowns installed there and root canals. It was not an unpleasant experience. I am in the process of having extensive work done on my teeth right now, and they will work with you.

Georgian S.