Our Technology
Digital X-Ray Machine
With digital x-rays, your cosmetic dentist in Woodbridge is able to take an image of a patient's tooth or teeth and put it into an imaging program. This allows your dentist to take a close look at the image in order to properly dissect and discuss your smile and the structure in order to take care of it. Our digital x-rays also provide nearly 80% less radiation than a standard x-ray. This is to the benefit of our patients in order to further protect their teeth. Digital versions of x-rays are much more sensitive than standard ones.
---
Intraoral Camera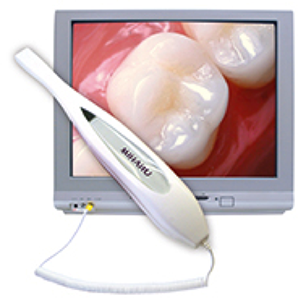 With this camera, your Woodbridge dentist is able to view multiple different angles of your mouth in order to have a closer look at the necessities. The view that the camera has will be projected onto a monitor to have a better view of any issues or problems that may be present. Patients are also able to view these images and have the ability to discuss with their dentist what the next best step is.
---
Rotary Endodontics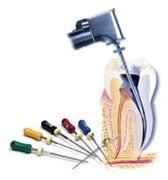 Endodontics, more commonly known as root canal, is a procedure where the roots or nerves of the tooth are removed. The reason for this procedure is if one of your teeth is infected, causing severe pain. With rotary endodontics, your dentist in Woodbridge can perform the root canal by using a specific electrical hand piece. With this tool, the procedure goes by faster and is performed with greater ease.
---
Electric Handpieces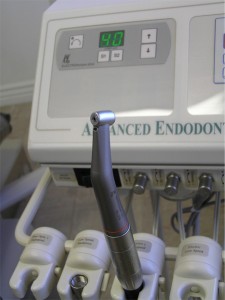 The two types of hand-pieces we have available, air-driven and electric, are used to remove decay from your teeth during your appointment. Electric hand-pieces are stronger than air-driven due to a motor spinning as opposed to air. This cuts down the time of the procedure so our patients are able to have spare time to address any questions or concerns that they may have.