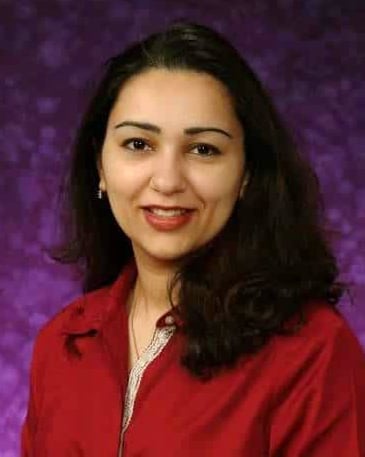 Dr. Chohan went to the University of North Carolina at Chapel Hill and pursued her Bachelors in Biology and a minor in chemistry. She continued on with her dental degree and has been in private practice since 2004. Dr. Chohan moved to Virginia in 2005 and lives in Sterling with her husband and two kids.
Dr. Chohan's philosophy for dentistry is comprehensive dental care. Taheri Dental Group of Manassas is a multi specialty practice, which enables the dentists to consult with one another to ensure that the finest care is delivered. Dr. Chohan notes "I truly appreciate having access to other points of view for my patients' care when required." You can be sure that a well thought-out, comprehensive and individualized treatment plan will be developed keeping all your needs in mind.
Dr. Chohan recognizes that a lot of patients are anxious about dental treatment. She can assure you that she will listen to your needs, and your comfort while in the chair is of utmost importance to her. Similarly for kids, she wants them to enjoy coming to the dentist. Dr. Chohan says "I do not believe in restraining kids for dental treatment – I do not see the point of doing that and having them be traumatized only to become adults who never wish to go to the dentist due to a bad childhood experience."
Dr. Chohan loves being a dentist and strives for excellence and learning about the newest technologies and materials in this every changing field. She has taken numerous continuing education courses to stay aware of new technologies.