5 Steps Patients in Woodbridge, Virginia Can Take for a Healthier Smile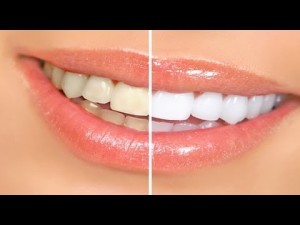 We all want a beautiful, healthy smile. No worries of gum disease like gingivitis, tooth decay, yellow teeth, or the other dental problems that haunt most people. You might be happy to know that your dream smile doesn't have to just be a dream. With these 5 steps, you can have a healthy smile you can be proud of!
1: Brush Twice A Day
Brushing your teeth is something that most people know they should do, but is sometimes pushed to the back of your mind. Some patients make the mistake of only brushing once a day in the morning. However, it's very important that you brush at least one more time in the evening before bed. If you can, it's also recommended to brush once in the mid-day after lunch. Throughout the day as you eat, your teeth are exposed to bacteria, food, and even stains from drinks. When you only brush once in the morning, you're giving all of this material an opportunity to sink deeper into the gums and eventually develop into plaque and other harmful dental issues. Brushing just once a day isn't enough.
2. Floss
Flossing is another important step for good oral hygiene that people tend to skip over. If you're not making flossing a regular part of your day, then you could be at a higher risk for gum disease. Flossing cleans the space between your teeth and into your gums, where a lot of bacteria grows. When you are not flossing every day, this bacteria has a chance to spread, and go deeper into your gums which leads to harmful gum disease. Make today the day you begin to floss regularly.
3. Keep Sticky and Unhealthy Foods To A Minimum
Sticky foods, sugary snacks, and junk food are not "teeth-friendly". While they may taste great, they often wreak havoc on your smile. When sugar comes into contact with the bacteria in your mouth, it strengthens the bacteria which can contribute to problems such as cavities and tooth decay. And if you're not brushing at least twice a day and not flossing, junk food can literally kill your teeth. Try to add more vegetables into your diet to take the place of unhealthy snacks. Your teeth and gums will appreciate it, and vegetables are a necessary part of a healthy diet.
4. Use Mouthwash
A lot of people throughout Northern Virginia see mouthwash as a way to fight bad breath, but it's also great for overall oral hygiene. Most mouthwashes contain ingredients that actively fight against harmful bacteria that lives in your mouth. Rinsing your mouth with mouthwash after flossing and brushing your teeth is a great way to clean your mouth out as effectively as possible.
5. Go To The Dentist
Set aside any fears you may have of the dentist. Going to your dentist in Woodbridge, Virginia or anywhere near you is a necessary part of good oral health. Dentists provide you with professional cleaning and also diagnose and treat any existing issues you may have. You should visit your dentist every six months for a checkup. During your appointment, the dentist will examine your teeth and gums, perform a cleaning, and recommend any necessary treatments. If you follow these steps, you'll be well on your way to having the healthy, bright smile that you've always dreamed of.   Are you near Woodbridge, Virginia? Schedule an appointment with our Woodbridge Office today! 3114 Golansky Blvd. Suite 101 Woodbridge, Virginia 22192 Phone: (703) 583-2800