The Best Braces For Adults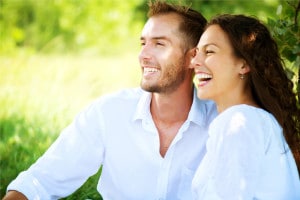 Braces are not just for children and teenagers. More and more adults are seeking help from orthodontists and dentists to straighten their teeth out. Most adults, however, do not want to wear traditional metal braces. It can make you feel insecure or embarrassed. Fortunately, there are other alternatives, which are not quite as embarrassing as traditional metal braces, such as Invisalign.
Invisalign
Invisalign is one of the most popular forms of braces for adults. One of the reasons that adults turn to Invisalign for their teeth straightening needs, is that they are virtually invisible. They are made of a clear material, which is molded to fit your upper and lower teeth. After two weeks, you would change your mold to a smaller one. The amount of molds that you would need to wear throughout the entire process, depends on how much straightening your teeth need.
Another benefit of Invisalign is their convenience. When you eat, you can take them out. To clean them, you simply soak them while you are eating, and put them back in. This allows you to brush and floss your teeth as you normally would. You simply remove them to brush. Invisalign is not meant for people with major straightening needs.
Lingual Braces
These braces consist of metal brackets and wires. What makes them different than traditional braces, is that they are placed on the backside of your teeth, making them unnoticeable. Lingual braces are excellent for people with spaces in their teeth, or a severe crowding problem. The downside to lingual braces is that they can cause discomfort to your tongue when they are first put on. Because they are placed on the backside of your teeth, they can scrape up your tongue.
Self-ligating Braces
These braces resemble traditional metal braces, except for the brackets. Metal braces use tiny elastic bands which go around little hooks on the face of the bracket to hold the wire in. Self-ligating braces have brackets which use built in clips to hold the wires on. These braces are smoother and less irritating than metal braces. Also, because the orthodontist does not need to remove and replace the ligatures each time, like they do with metal braces, the visit to have the braces adjusted is a fraction of the time as that of metal braces.
Ceramic Braces
Ceramic braces are made of a tooth colored, translucent material, which is much less subtle than traditional metal braces. The brackets and the wires are made to be the same color of your natural teeth, so that blend in better. While the brackets are translucent, the ligatures are made of latex. Certain foods and beverages can stain the latex, making the braces much more noticeable. Also, if you have super white teeth, the translucent material could make your teeth look dingy. Ceramic braces cost a great deal more than metal braces.
Just because you are no longer a teenager, it does not mean that you cannot have the perfect smile that you have always dreamed of. With the technology available in braces, chances are that nobody will even know that you are wearing them.